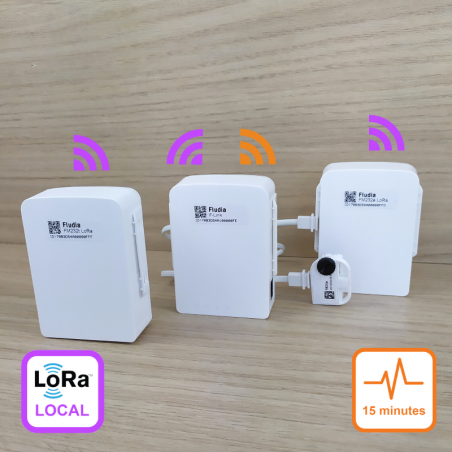  
Pack FM232e + FM232t + F-link (15 minutes)
€224.28 tax excl.

(€269.14
-16%
The Elec&Temp Pack (15-minutes) is a Plug&Play multi-sensor solution for Electricity and Temperature monitoring. Dedicated to small and medium buildings, this pack includes an FM232e sensor (electricity consumption measurement from existing meter), an FM232t sensor (temperature measurement) and an F-Link micro-bridge.
Measurement time step: 15-minutes.
The FM232 sensors regularly transmit data messages including several successive measurement values. The F-Link micro-bridge receives these messages and forwards them to the Fludia data collect server, through the existing Internet access.